Group Voting
You Be The Judge
At SportLab's interactive stadium, visitors learn how judges score Olympic events, such as figure skating and high diving. After watching an athlete's performance on large projection video screens, each of the 336 visitors scores the event. Their results are then compared to the actual judges' scores.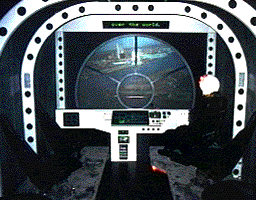 Immersive Environments
Helicopter Flyover
In this ride film, visitors take part in a simulated flyover of Alabama's waterways.
While in flight, the pilot tells stories about the river, points out unique geographic features and explains the river's role as a means of transportation and a source of power and drinking water.